SAME DAY INSPECTIONS AVAILABLE
Looking for fast, effective repairs NOW?
Look no further than Options Exteriors. No property owner wants to experience a roofing emergency, but sometimes Mother Nature has other plans. In the event of a roofing emergency, it's important to quickly get professional repairs in order to prevent damage to the inside of your building!
The Options Exteriors team is always ready to go at a moment's notice with the knowledge and equipment needed to quickly and effectively repair every type of roofing leaks and damage. Options Exteriors knows how important the roof of a building is and just how severe the damage can be if not repaired properly. Trust Options Exteriors in the time of an emergency from temporary to permanent fixes, Options Exteriors has got you covered! If you have a roof emergency give us a call at (651) 705-6376 or fill out an online form NOW!
Things to remember in the case of a roofing emergency
Inspect the roof visually: From the ground, take a visual inspection of your roof to note debris and possible damage
Don't go up on the roof yourself: A damaged roof is a dangerous environment, and you should wait and let one of our experienced Project Managers check it out
Cover the interior: Using plastic sheeting will protect the interior of your building and help prevent damage
OPTIONS EXTERIORS IS THE ONLY OPTION IN THE CASE OF A ROOFING EMERGENCY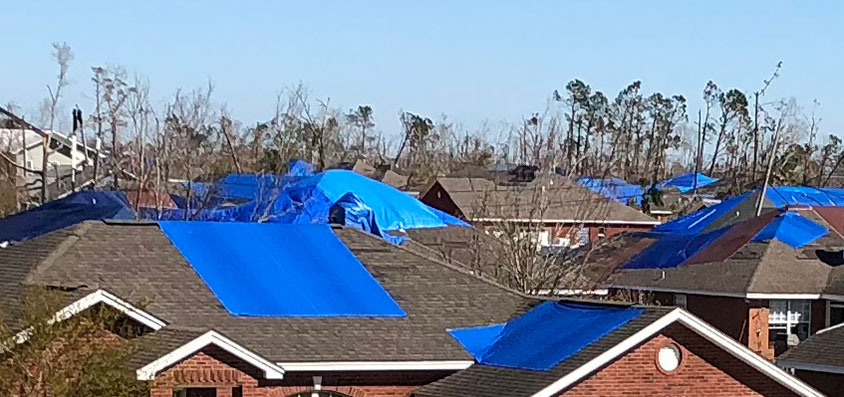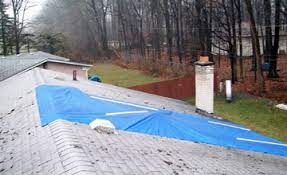 Some roofing emergencies are preventable, but others are simply out of the property owner's control. Property owners should always take care of their building's exterior, especially the roof. Having proper roof maintenance and practicing preventative strategies can help to prevent a roofing emergency. Check out our Maintenance Program to learn more about the services Options Exteriors offers to our commercial clients.
As a highly rated and experienced roofing contractor in the Greater Twin Cities Metro Area and the Iowa Corridor Options Exteriors can handle ANY emergency roof repair you need! If your property has leaks, wind damage, or a collapsing roof and you want fast, effective repairs call Options Exteriors!