Commercial Roofing Options & Materials
SAME DAY INSPECTIONS AVAILABLE
No matter what kind of building you own, Options Exteriors has the premium commercial roofing options and materials you need. Our wide variety of roofing options is one of the many things that set us apart from the competition and make us the smart choice for your commercial roofing repair or replacement. We are the perfect partner for flat roof replacement and coatings of TPO, EPDM, Rubber; as well as metal and ashphalt shingle roof replacement.
Our family-owned business appreciates those who hire us, and that appreciation is evident in the way we treat our customers. Options Exteriors puts the client's wants and needs first throughout the entire project. Providing them with a varriety of color, material, and style options.
While we could cut costs by offering inferior materials and services, that's just not an option for us. Instead, our customers can have confidence that every roof we install is completed using top-rated materials from trusted brands that stand behind their products with some of the best warranties in the business. Whether it be a asphalt shingle roof, metal roof, or flat roof Options Exteriors has the experienced crew for the job!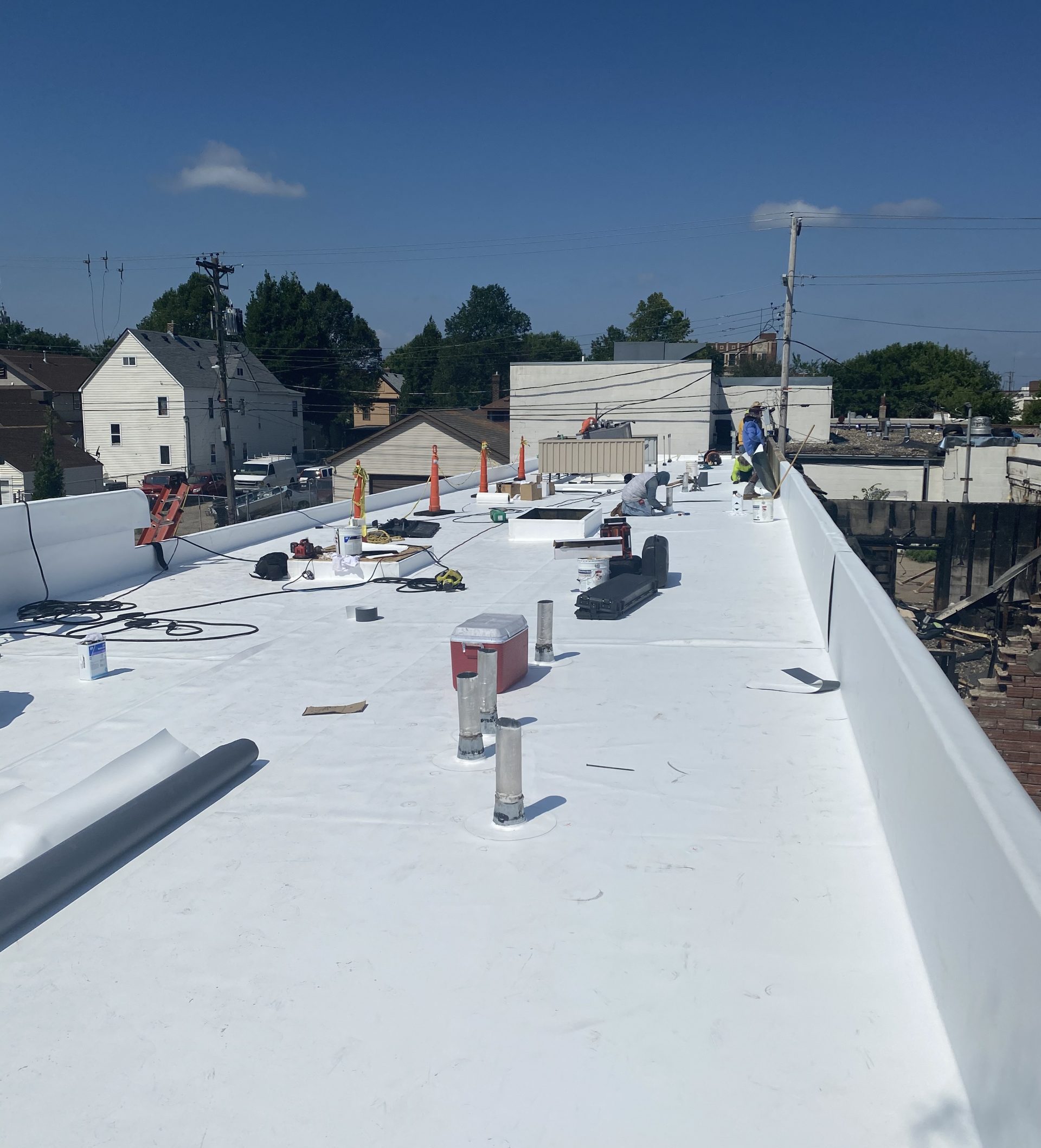 Commercial Roofing for Every Building

Whether you are in need of a new roof for a large warehouse, a small retail shop, or a sprawling facility, we have exactly what you need. Our options include solutions for low-slope roofing, flat roofs, and any other type of architecture.
We offer:
TPO Roofing:

GAF's TPO roofing is a flat roof solution that is gaining in popularity as more commercial property owners discover its benefits.

Metal Roofing:

Ultra-durable metal roofing is an eye-catching option that provides many years of easy-maintenance performance.

Shingle Roofing:

You'll have your choice of dozens of styles and colors, so it's easy to find the perfect look.

EPDM Roofing:

Extremely durable and available in black and white, this flat roofing option is made from synthetic rubber and works well in all climates.

Modified Bitumen:

For commercial low-slope roofing, this product delivers cost-effective durability.

Rubber Coating:  By acting like an insulating barrier between the building and the heat and cold outside rubber coating can help keep energy costs lower.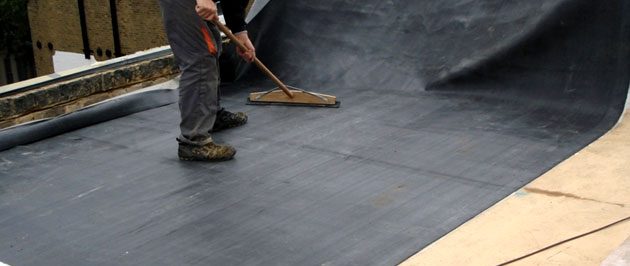 Roofing systems come in all shapes and sizes, and the experts at Options Exteriors can design and install them all. One of our more popular commercial roofing types is the low-slope design. The Options Exteriors team has years of experience installing durable low-slope roofing systems that keep properties of all sizes safe from high winds, heavy rains, harmful UV rays, and everything in between.
A Low slope roofing system is also commonly referred to as a flat roof, because it looks like it's nearly level. However, it features a slight slope to allow for the minimum roof pitch needed for proper drainage.  As one of the top commercial roof replacement companies in the Midwest, we know what it takes to design and install the best low-slope roof system for your unique building.
Learn More About Our Commercial Roofing Options
Contact Options Exteriors for more information about our professionally chosen products and highly reviewed services. Our customer-first philosophy and experienced team means you'll enjoy timely project completion and a convenient experience! Call us today or fill out our online form now to schedule a free inspection.