SAME DAY INSPECTIONS AVAILABLE
Replacement siding boosts your home's curb appeal and value and protects it from wind and weather. When you're looking for a local siding company in the Midwest, it's crucial to choose someone that can offer unparalleled products and customization options. Check out the variety of siding options we offer!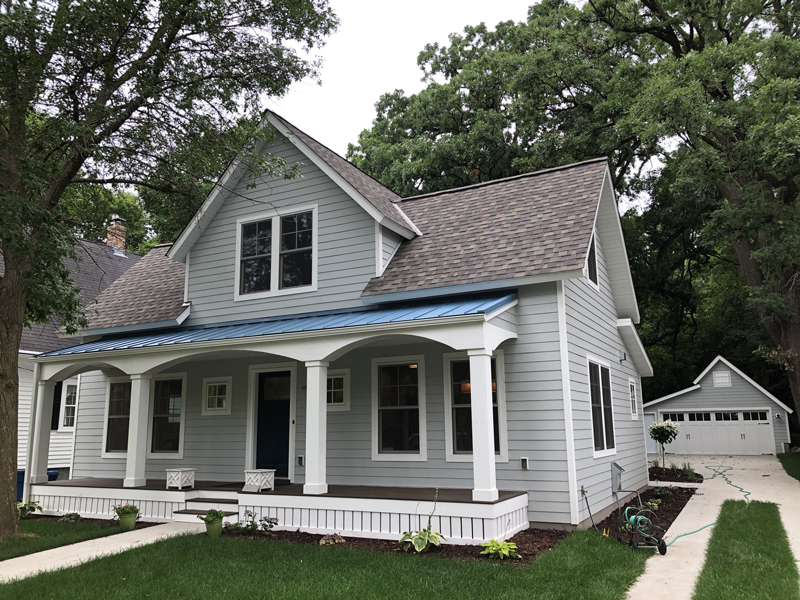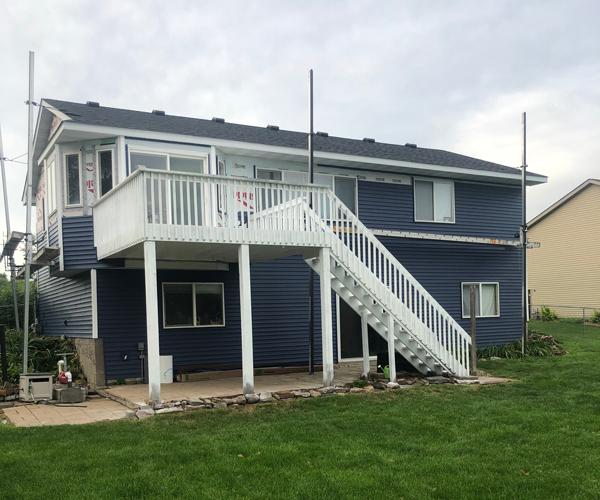 LP Smartside Siding is a revolutionary collection of siding products that are unmatched by the competition. Each of these siding systems is backed by vast benefits, such as:
Impressive Durability

: From fungus to wood rot, LP SmartSide products are built to withstand the harshness of everyday wear-and-tear.

Custom Design Options

: Made using innovative wood strand technology, LP SmartSiding products can be fully customized to blend into your home's overall look.

Weather-Resistance

: Given the severity of weather in the Midwest, it's crucial to find siding that can stand up to all types of conditions. From deep freezes to harsh rains, these siding options will keep your home safe and comfortable.
Board & Batten gives your home a unique, simple, and distinctive look. Whether you want to match the look of a historic property or give your home a charming makeover, homeowners choose board and batten siding for its superior benefits and features:
Extreme Durability:

Our Board & Batten is engineered for a Class A Fire Rating and to meet and exceed performance testing.

Minimal Maintenance:

Board & Batten never has to be painted, guaranteeing to be low maintenance and able to withstand decades of wear and tear.

High Versatility:

The vertical design of board & batten siding can be used on an entire home for a rustic look or in combination with horizontal siding as an accent on your exterior.

Custom Style:

Our impressive selection of stunning colors and unique finish options, you get the look of real cedar boards with a fully customized appearance.
Steel siding is becoming a more and more popular option for homeowners in recent years. This is because homeowners are realizing all the long term value and benefits steel siding gives your home including:
Easy Maintenance:

With steel siding you'll never have to paint, making it virtually maintenance free

Fast Installation:

In most cases, steel siding can be installed over existing siding, which makes the installation faster

Many Style Options:

Our steel siding is available in a variety of colors and styles including; in lap, Dutch lap, vertical, and shake
When thinking about siding, many people think of vinyl siding. This is because it is the most common and traditional siding in America, but it is by no means outdated! Options Exteriors only offers high quality, top of the line siding from leading manufacturers in the industry.  Our vinyl siding options all include exclusive benefits including:
Efficiency:

With vinyl siding and insulated vinyl siding products, your home will be more energy efficient, helping you save money on your heating and cooling bills.

Low Maintenance:

Vinyl siding virtually has no upkeep requirements, and you can count on your new siding to look great years down the road.

Affordability:

One of the most cost-effective siding options, vinyl siding combines the best in elegant beauty, durability, and low cost.

Curb Appeal:

With an extensive selection of colors, styles, patterns, and textures to choose from, our Project managers can help you choose the ideal siding for upgrading your home's curb appeal.
 Ultra-durable and incredibly beautiful, this siding has been installed on fine homes throughout the country. It gives you the look of wood in a fire- and heat-resistant product that can withstand extreme weather and provides many years of impressive performance.