Gutter Installation
and Repair
SAME DAY INSPECTIONS AVAILABLE
Why are gutters important?
The gutters of your home do more than keep water away from you as you try to walk in the door. The purpose of gutters is to keep water away from your roof, siding, home and its foundation.
Protects from Soil Erosion
Prevents Roofing and Siding Decay
Guards Against Foundation Damage
Helps Prevent Basement Flooding and
Water Damage
Enhanced Curb Appeal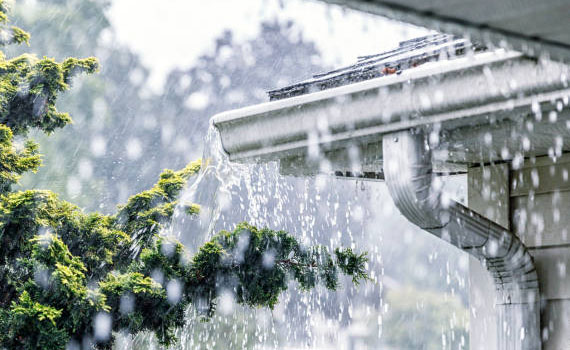 How can Options Exteriors help with my gutters?
Complete Gutter Systems and Installation
Damaged Gutter Sectional Replacement
Gutter Hail Damage Assessment
Downspout Repair or Replacement
For more information on our complete gutter services,
contact Options Exteriors today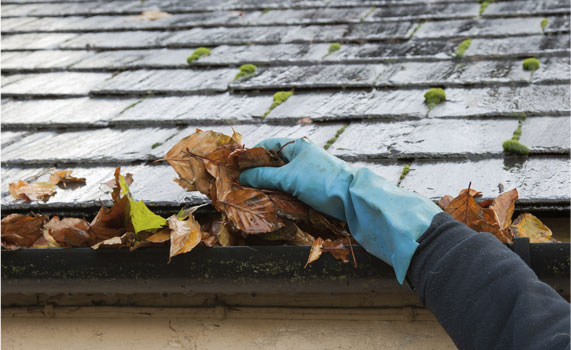 How do I choose someone to install my gutters?

If price is all that matters, any name from the phone book or random roofing company can assist. It is recommended that you take the same care in selecting and hiring a gutter professional as you would for a roofing professional. Choose a contractor who is insured, experienced, local, provides references, and can guide you through the process and help you select the gutter system that will work best for you, your home, and budget.
How often should my gutters be cleaned?
Your gutters should be cleaned and inspected twice a year- typically in the spring and fall when it's more convenient for you. Gutter systems that are full of debris won't allow water to flow freely and can get backed up easily. This causes roof leaks that can rot wood siding and fascia and can require costly repairs.
What are 'Leaf Control Systems'?
A leaf control system – whether added on to your existing gutter or as the type of gutter itself, covers the opening of the gutter to block leaves and debris from building up in your gutter system in an attempt to only allow rain to come through. While they keep large pieces of debris out, your gutters should still be inspected periodically as smaller 'bits and pieces' can get through and eventually back things up. There are many leaf control systems, or 'gutter guards' for gutters on the market today and Options Exteriors is happy to help you choose one that is appropriate for your needs.
What are seamless aluminum gutters?

Originally, gutters were only sold in sections and pieces. Today, one piece of aluminum can be molded to length and installed as one single piece across your roof line. Seamless gutters minimize leaks due to their construction.