EcoStar Majestic Slate in Toddville, IA
A home built like a castle was hit by a derecho and 

receives

 a roof built for a king.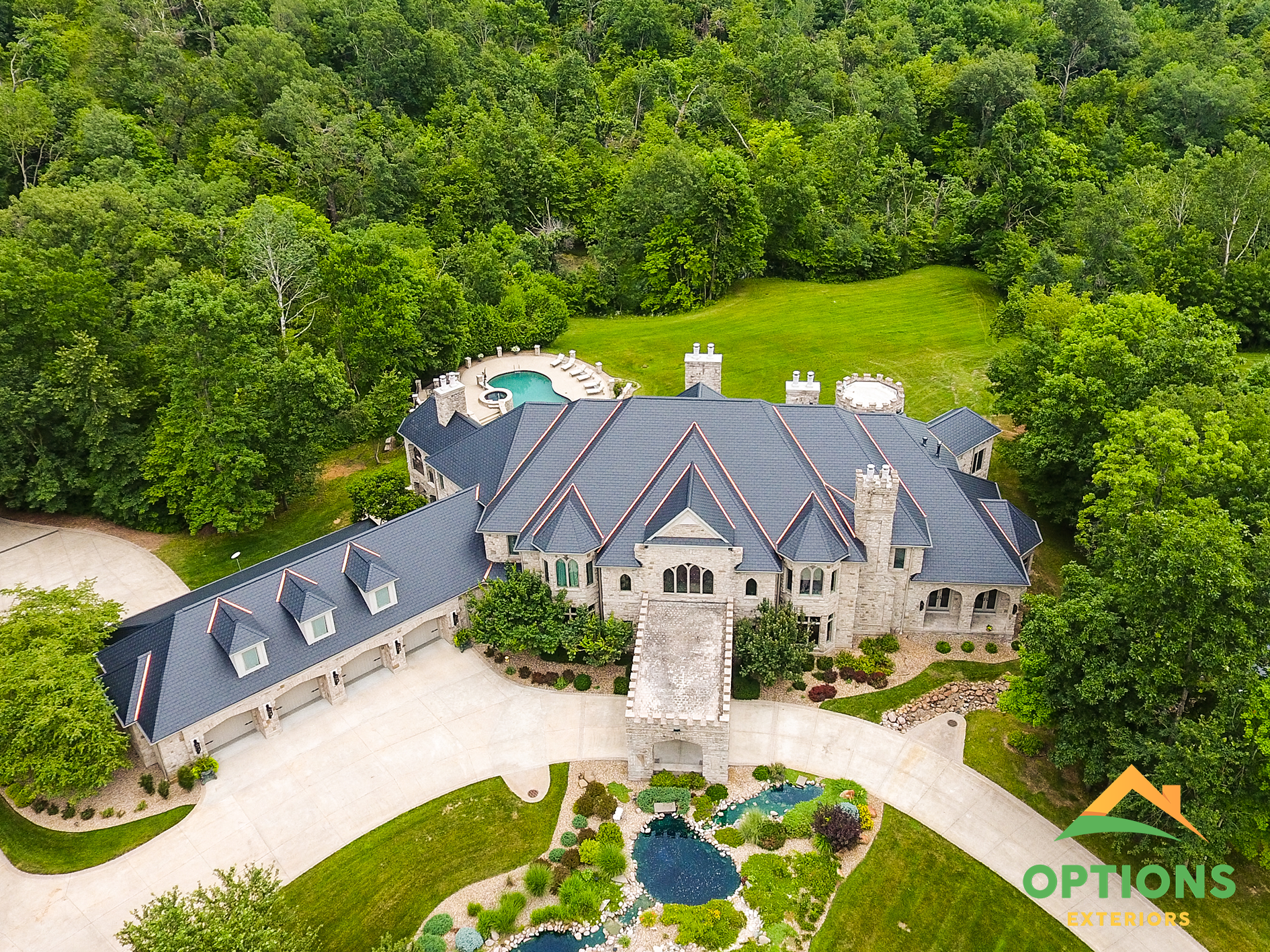 After living in their gorgeous new home for less than two months a derecho hit Iowa, which caused serious damage. The owners had loved the style of the original roof and wanted an exact replica. Our team was able to find the exact roofing tile that the previous owners had selected for the roof.
EcoStar's Majestic Slate roofing tiles are an environmentally friendly alternative to natural slate. It captures the traditional beauty of slate roof tiles while providing the durability and proven protection of a synthetic. These roofing tiles are perfect for homes in the Midwest because they are proven to protect against the most extreme elements such as rain, hail, snow, fire, UV sunlight, and extreme temperature change. EcoStar products are manufactured with recycled rubber and plastics and are highly flexible, sustainable and offer Class 4 impact resistance.
The copper valleys and accessories are not only a beautiful accent, but also built to last. Copper is lightweight, easy to shape, and an extremely resilient metal to the weather here in the Midwest. All of these beautiful details in this home's new roof increase not only the home's curb appeal but value.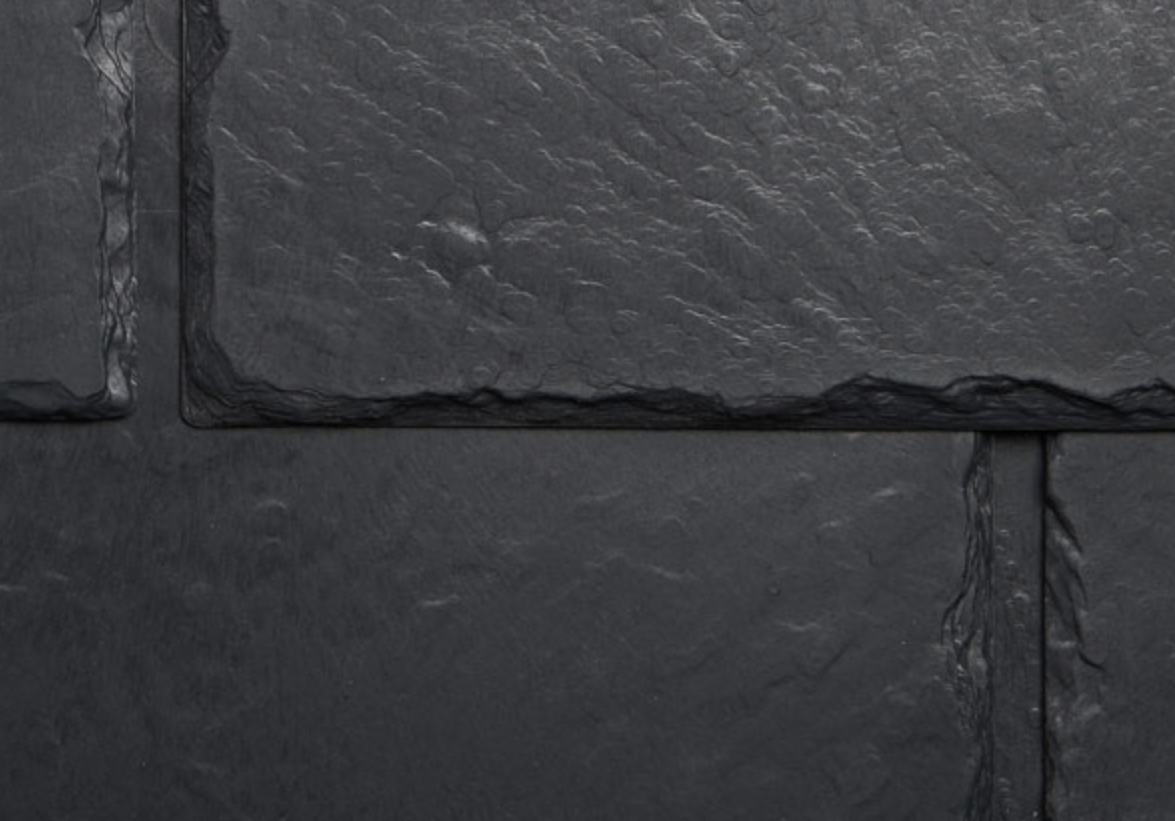 EcoStar Majestic Slate
When we arrived the roof had been wrapped due to the severe damage of the derecho. The homeowners wanted the exact roofing tile and selected EcoStar's Majestic Slate in Midnight Gray.