Cedar Shake in Inver Grove Heights
A beautiful family home in Inver Grove Heights is looking and smelling fresh with its brand new Cedar Shake roof!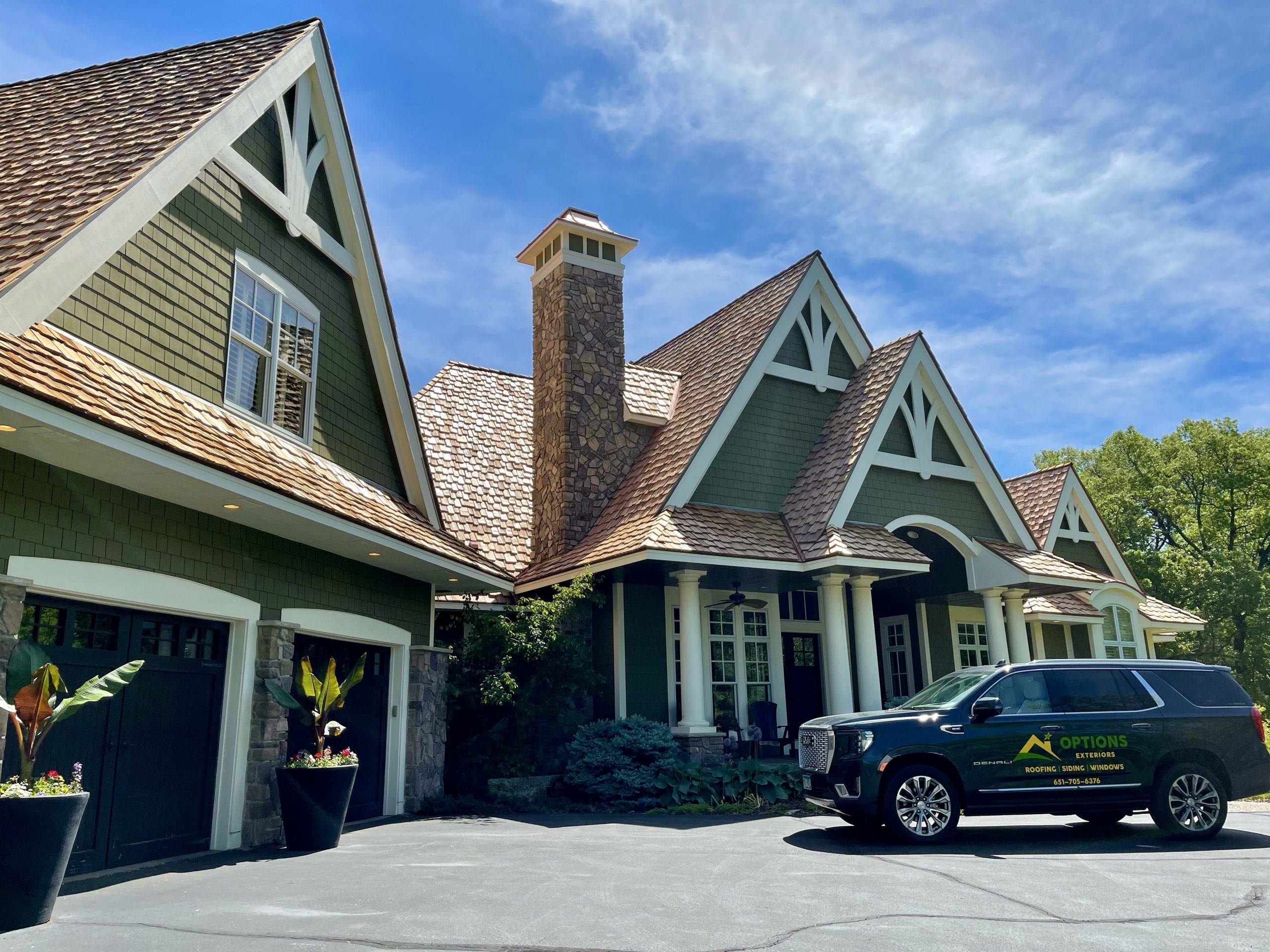 Cedar Shake is a natural, durable, energy efficient roofing option that's beauty is undeniable. This home has always had a Cedar Shake roof, but  it was time for a replacement. 
Cedar is extremely resistant against severe storms, but like any natural material it ages over time and begins to split and discolor to a distinguished looking silvery gray. Options Exteriors installed a fresh new Cedar Shake roof paired with beautiful copper accessories.
Copper is lightweight, easy to shape, and an extremely resilient metal to the weather here in the Midwest. Cedar is regarded as one of the toughest woods and will actually enhance the structural strength of your roof.
Cedar is also a natural insulator, allowing cooler temperatures inside in the summer months and warmth in the winter months. This will help save you money on heating and air conditioning.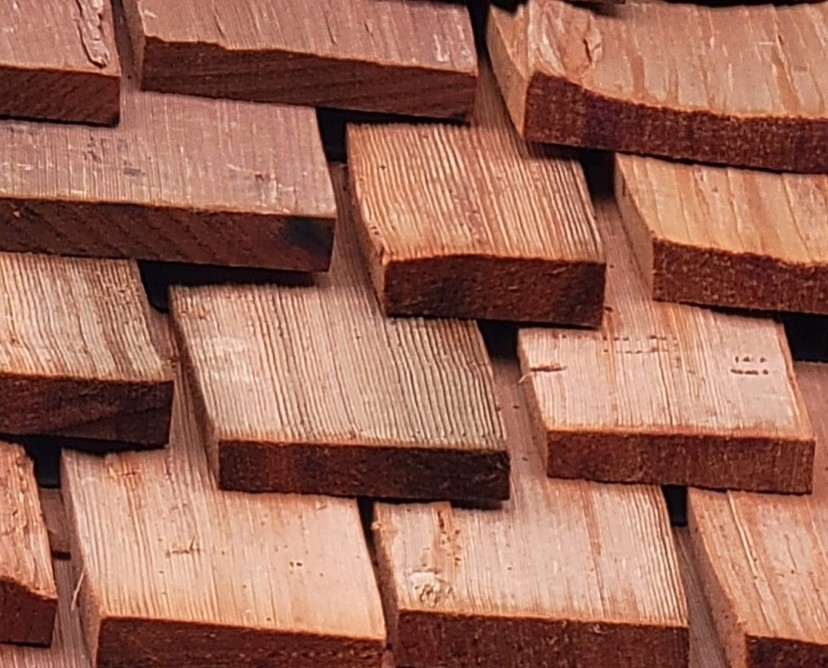 Cedar Shake and Copper
Mixing the Cedar Shake and Copper is a beautiful way to accentuate certain features of the home. These homeowners chose to have Copper barrels placed over various windows which enhances the home's beautiful architecture. All of these beautiful details in this home's new roof increase not only the home's curb appeal but value.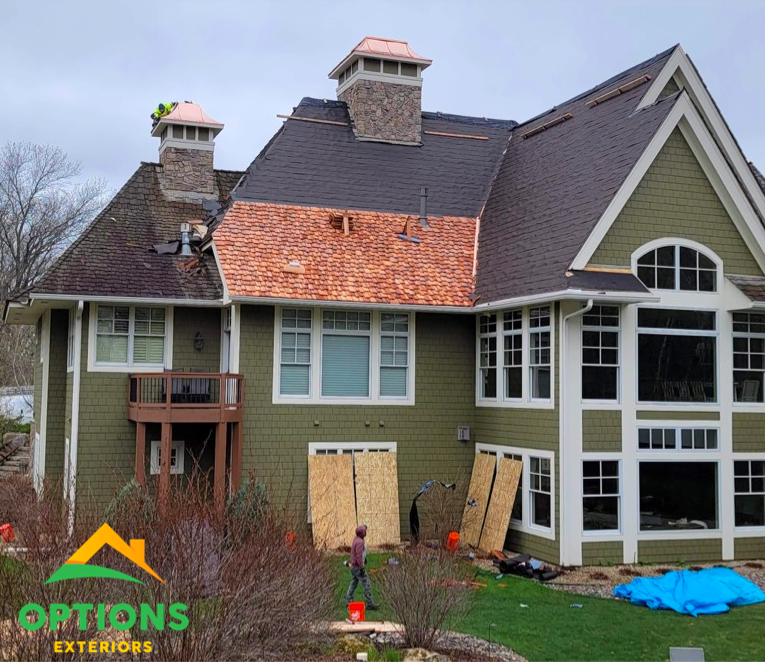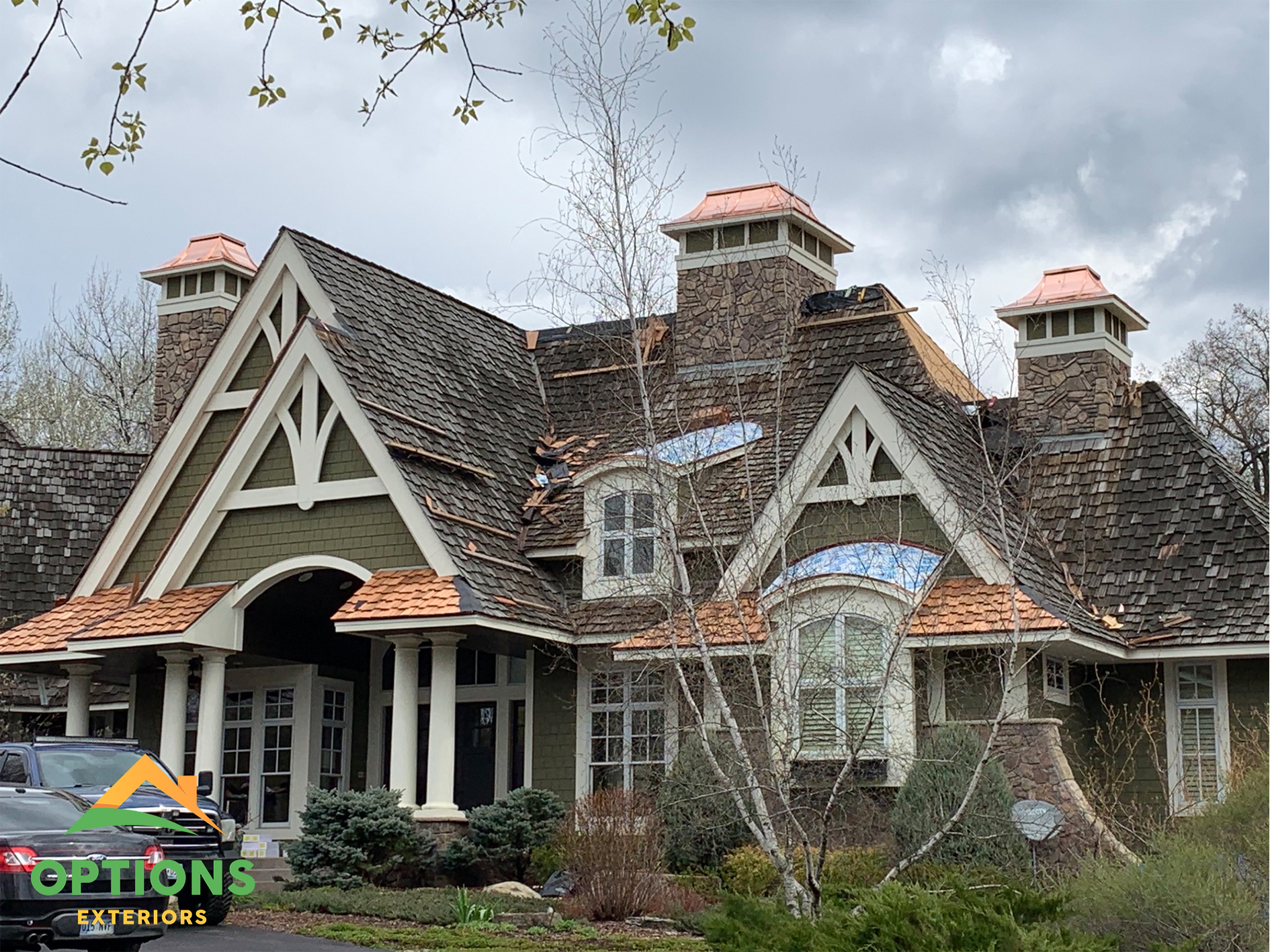 Options Exteriors is proud to be members of the Cedar Shake and Shingle Bureau(CSSB). A select group of professional cedar shake roofing contractors who have proven themselves through their high-quality performance and results. 
FUN FACT: After installation the crisp, fresh Cedar smell sticks around your home for a few weeks!