Brava Blend in Bloomington
These homeowners chose to blend three colors of Brava's beautiful slate roofing tiles to create their perfect roof!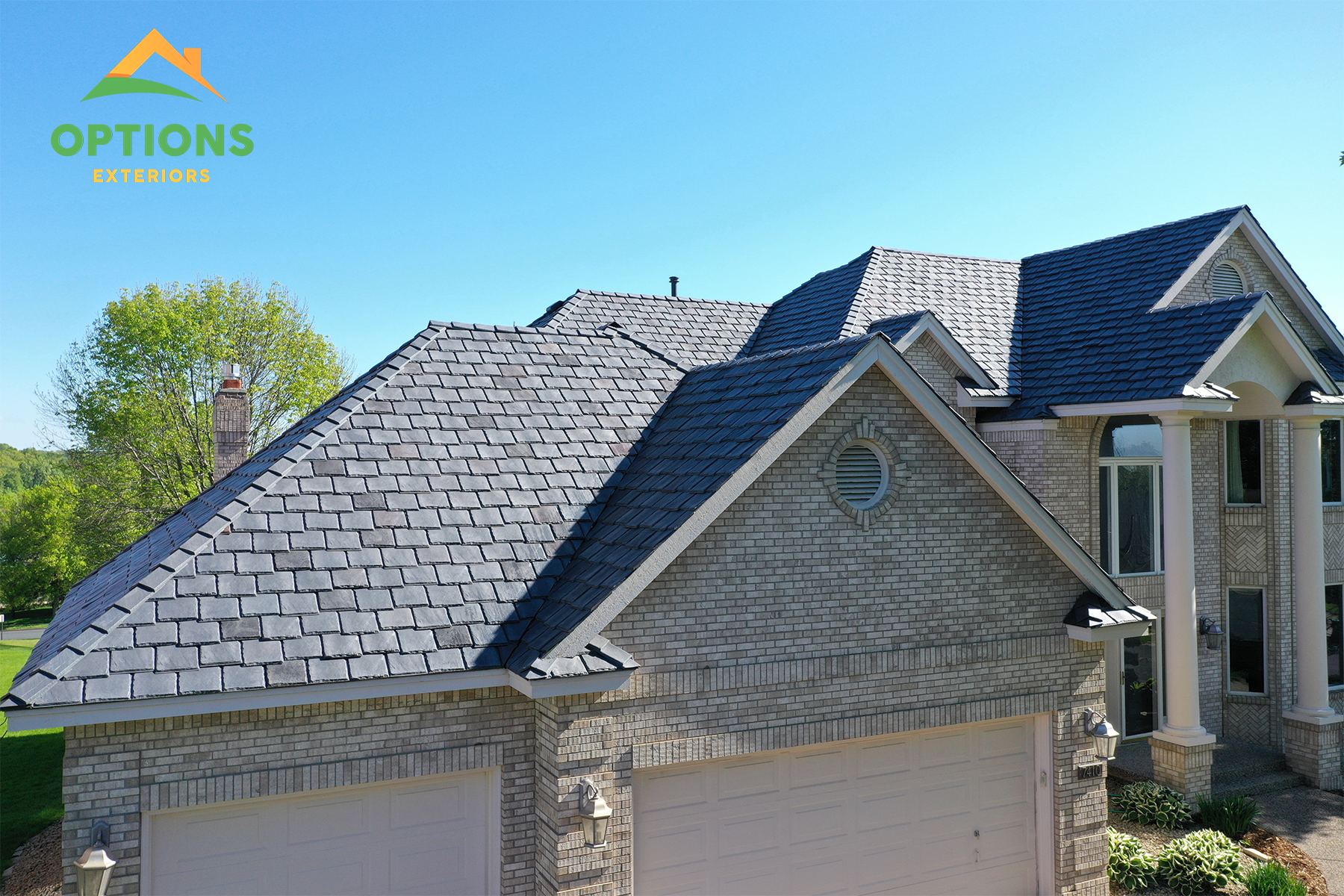 One day when some of the Options Exteriors team was working in the field they came across this property and spoke with the homeowners about their aged cedar shake roof. The homeowners spoke with a few of their friends in the area and realized one had recently had work completed by Options Exteriors. Their friends couldn't be happier with their new roof and referred them to trust Options Exteriors.
The Options Exteriors team was able to assist the homeowners with the insurance claim process and get their new roof covered.
Instead of reverting back to another cedar shake roof, the homeowners wanted to mix things up. They fell in love with the look and durability of Brava's slate roofing tiles and created a roof of their own.
Brava Slate Blend – 80% Grey, 10% Cottage and 10% Light Arendale 
Brava's Slate Roofing Tiles have incredible aesthetics of natural quarried slate roofing, without the extreme weight of slate tiles. The homeowners couldn't choose just one of Brava's beautiful color options, so they created their own unique blend. 80% Grey to be a great neutral base for any home color, 10% Cottage which brings a warm, rustic touch to the roof and finally 10% Light Arendale for a deep stormy finish.